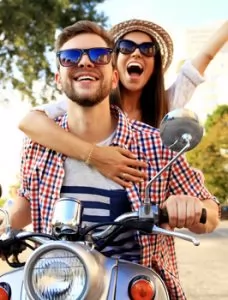 With our cosmetic expertise and cutting edge technology, we can give you a complete smile makeover. Everyone deserves a beautiful smile that they can be proud to share. When you smile, you show others that you are friendly, warm, and confident. A smile can affect a person's professional and social experiences.
If you're ready to start smiling more, come to Dr. Merica for excellent cosmetic dentistry. We provide effective cosmetic services including teeth whitening, porcelain veneers, white fillings, and dental restorations.
Brighten Up your Smile with Teeth Whitening
For a striking smile, you need bright white teeth. You can reduce the yellowing and staining visible on your teeth with a professional whitening formula. At Merica Family Dental, we offer SpaDent Flex and Opalescence Whitening for fast and lasting results. A short one-hour appointment can transform your smile and the way you perceive yourself!
Hiding Flaws with Porcelain Dental Veneers
Hide your flaws and bring out your beauty with porcelain dental veneers. Dental veneers are thin white shells that can cover up gaps, chips, misalignment, and discoloration. Our porcelain veneers will enhance the appearance of your smile while maintaining its natural look.
Subtle Protection with White Fillings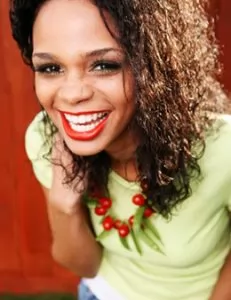 White or tooth colored fillings can correct dental decay, chips, and other minor dental issues. Tooth colored fillings form a strong and protective bond with the damaged tooth. Your white filling will match your smile flawlessly while protecting the teeth from further damage or decay.
Natural Strength with Dental Restorations
Dr. Merica also offers lifelike dental crowns and bridges for patients with damaged or missing teeth. Dental crowns will cover the entire visible portion of the weak or damaged tooth. Dental bridges serve as durable replacement teeth. All of our restorations will boost the function and appearance of your smile.
If you are not 100% satisfied with your current smile, contact us today! We can revive your smile with advanced cosmetic dentistry.